ASIRT concluded two RCMP officers acted reasonably in 2020 when they shot and killed a Blairmore man who drove his vehicle into them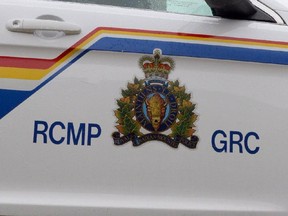 Article content
RCMP officers acted reasonably in 2020 when they shot and killed a Blairmore man who drove his vehicle into them, the Alberta Serious Incident Response Team (ASIRT) has concluded.
Article content
Two Mounties, one of whom had just finished his shift, investigated a man on February 11, 2020, who was suspected of stealing items from the home of a conservation officer in the Crowsnest Pass.
Article content
One of the officers "was advised that the (suspect) may be an enforcer in the local drug trade, and that he may have been involved in the burglary of the conservation officer's residence," the ASIRT decision states.
"As a result of this information, (the officer) checked the (suspect's) criminal history. It included a criminal record, with convictions for assault and fleeing from police, and outstanding warrants in two counties."
Before the two arrived outside a Home Hardware store where the suspect's vehicle was spotted, they were informed the suspect was armed and dangerous.
Article content
They concluded that the man in a Chevy Silverado pickup truck was the one wanted and the officers ordered him three times to exit his vehicle with his hands up.
But the driver ignored the commands and reversed his vehicle toward one of the officers standing outside the passenger side of the police SUV, investigators were told.
"One officer thought that (his colleague) would either be run over or crushed against the police vehicle, killing him or seriously injuring him," the report said.
"(That officer) ran around the front of the police vehicle and began firing his pistol at the suspect (who) continued to drive back in a circular pattern around the police vehicle."
Both officers fired at the driver, whose vehicle left the parking lot and ended up 360 meters away in a ditch.
Article content
When the two officers approached the stolen Silverado, one of them with a carbine, they discovered the driver inside was dead.
CCTV footage of the 36-second episode shows the officers with their arms raised in shooting position at a brand new distance from the van.
A subsequent autopsy found the man had been shot eight times, with one round piercing his heart. ASIRT determined the officers fired a total of 24 shots.
No firearms were found in the truck, but there was ammunition that the man was prohibited from possessing. The suspect is also prohibited from driving.
ASIRT concluded that the two Mounties had a legal right to stop the suspect and that "the existing evidence supports the statement given by the subject officers, which was that the (man) was at the police vehicle and the involved officers started driving before any use of force."
"Given the threat posed by the (suspect), the use of force by both subject officers was proportionate, necessary and reasonable," the ruling reads.
BKaufmann@postmedia.com
Twitter: @BillKaufmannjrn