Alberta COVID-19 test kits, which were available for free to people in the province, were found for sale in Staples stores.
A tweet on social media points to a Staples store in Calgary and their sales of the test kits, reminding the company that they are free.
@citynewscalgary how is something that the @Your Alberta provided its Albertans for free during a global crisis and had every Albertan going from pharmacy to pharmacy waiting in line. How much profit has @StaplesCanada made of these free kits? Scammers! #Shameless pic.twitter.com/QHyKvhsCR5

— Hurricane (@ADHDHurricane) November 4, 2022
An Alberta Health Services (AHS) worker, whom CityNews asked to remain anonymous for their safety, was surprised to find them for sale.
"I was shocked like how is this possible? Why are they profiting from something that the Alberta government provides for free to all Albertans?" they said.
"I remember a time when there was such a shortage. And you couldn't find anyone anywhere because we drove from pharmacy to pharmacy all day trying to get just one kit. And these guys sell it like nothing."
COVID-19 rapid test kits are sold online and in-store for $24.99, which come with five tests.
"The items in question are available to small businesses that want to provide rapid testing for their employees and do not have access to a consistent bulk supply," Staples Canada said in a statement to CityNews.
"For this reason, we offer a practical solution by giving them the option to purchase tests for professional use and distribution among employee groups."
Lorian Hardcastle is an associate professor in the Faculty of Law at the University of Calgary and also works in the Cumming School of Medicine.
She says the missing piece of the puzzle is where these kits come from.
"If they come from private industry and private industry fills all its government contracts and is able to provide various private entities that provide tests for travel or for sale, then I think that is not problematic because the key issue of supply to the public is still happening," Hardcastle said.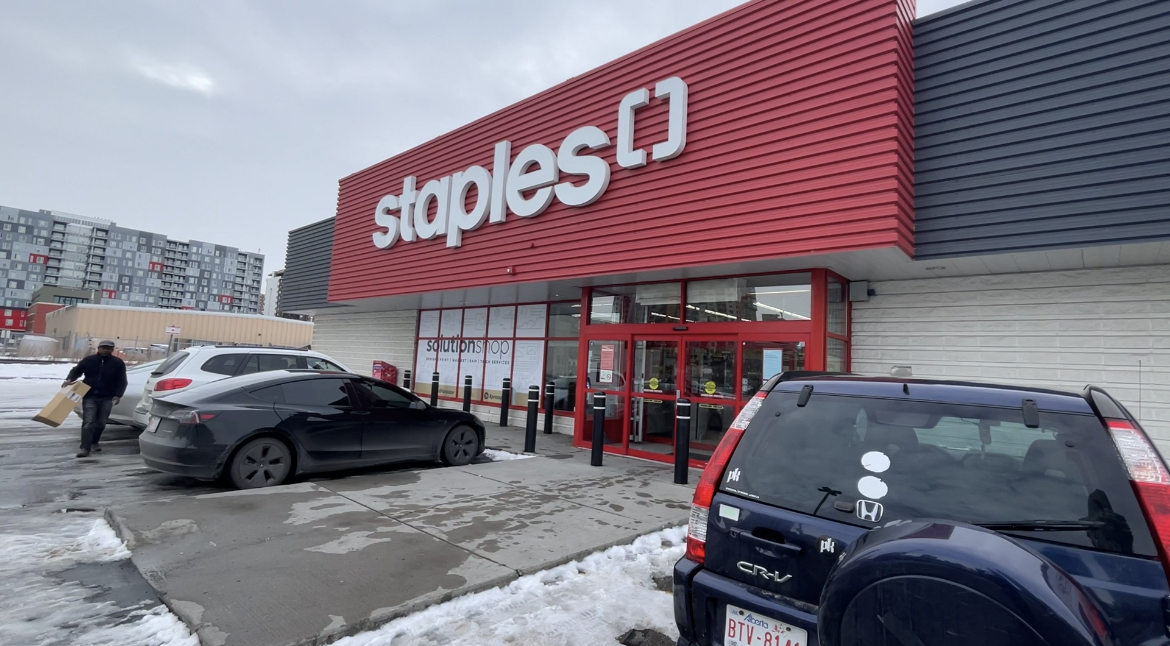 In a follow-up response to CityNews, Staples Canada confirmed that "the supplier is the source for these specific items."
The free COVID-19 kits are still available at pharmacies across Alberta, but their inventory varies.
The Calgary Board of Education says the kits were provided by Alberta Education in January and February. This was the last time schools distributed these items to students.
The post Alberta Free COVID-19 Kits Sold at Staples appeared first on CityNews Calgary.