The Westbrook Local Area Plan sets out a 30-year vision for 10 communities in the South West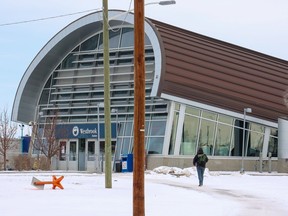 Article content
Citizens of one south-west community came out in force to raise concerns about the city's latest local area plan, but a council committee said three years of previous consultation carried more weight.
Article content
The Westbrook Local Area Plan sets out a 30-year vision for 10 communities in the south west. Although the LAP does not rezone communities, it outlines where denser housing forms such as townhouses and multi-unit developments should be approved as they naturally come from developers.
Article content
During Thursday's public hearing, more than 20 people signed up to speak about the plan. The vast majority were residents of Wildwood. That community is located north of Bow Trail and sits along the Bow River and Edworthy Park.
Residents of that community have expressed concerns about increased traffic and erosion of the unique character of their neighborhood, which largely contains single-family homes.
Others raised concerns about the quality of the consultation process. Much of the consultation took place remotely during the pandemic. Some residents said they only recently learned about the LAP, while others noted that the final maps in the document were very different from what they had seen before.
Article content
The city said consultations took place over three years, with four phases of public participation, and 31 public engagement events and 23 community association sessions.
Community associations are hungry for policies that will preserve single-family homes

City Council Approves Tomorrow's Chinatown Culture and Development Plan

Council approves plan for denser development with minor changes to parking
Wildwood Community Association President Matt Stambough said making it easier for people to build larger, multi-unit developments in more places won't result in more affordable housing and could actually drive up prices.
"The most likely outcome in our neighborhood of Wildwood is that the most affordable homes – many of which are currently rented – will be demolished in favor of more expensive infills or duplexes," he said.
Article content
Several residents, including Stambaugh, talked about negotiating with the city for more density in other ways.
"I've heard a lot of support in our community for carriage houses, secondary suites and limited multi-unit housing, including some commercial opportunities when supported and tied to infrastructure upgrades," says Stambough.
Larry Lalonde, who lives in Wildwood, said the documents in the LAP he saw were less of a policy and more of "glorified brochure or position paper" with terms open to misinterpretation.
"That's why people in Wildwood are frankly upset because there is now a lack of certainty because of the language that is vague and objective," said Lalonde.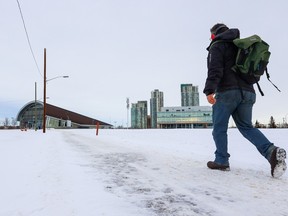 A minority of speakers spoke in favor of the plan, saying there had been more than enough engagement over three years, and that they welcomed redevelopment in the communities covered by the plan.
Article content
Administration told council members that the LAP was an attempt to balance the concerns of people living in communities with the demographic and market pressures of a growing city, and to get the speed of growth right.
After the public hearing, the committee wrestled with an amendment that would call for more consultation with community associations, but administration made clear those discussions would not change their recommendations.
Shovel. Kourtney Penner said dragging the process out further would achieve nothing.
"My caveat is that if we try to appease everyone, we're actually appeasing no one," she said. "And I think to have the honest conversation that you know, local area plans are always going to be a compromise."
Article content
Shovel. Jasmine Mian said with more than 80,000 new residents expected to move to the city in the next four years, the city needs to plan for growth.
"I think having a good plan gives everyone some certainty — everyone from builders to residents and what they can expect," she said.
Ward 6 gr. Richard Pootmans, who represents Wildwood, dropped the amendment that would have involved more community consultation, and the matter was approved by the committee.
The LAP will go to the full city council in January for possible amendments and final approval.
brthomas@postmedia.com
Twitter: @brodie_thomas