Premier Danielle Smith suggests that her government is willing to consider provincial assistance to begin investment in CCUS projects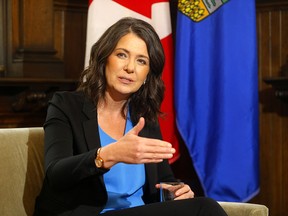 Article content
Premier Danielle Smith suggests her government is willing to consider provincial assistance to start investment in carbon capture and storage developments, including the mega-project being considered by the country's largest oil sands producers.
Article content
It's a different message from the one delivered by her predecessor, Jason Kenney, as billions of dollars in proposed investments in carbon capture, utilization and storage (CCUS) projects await final approval.
Article content
Smith said in an interview that she had heard that Ottawa wanted a partner "if we are going to offer tax credits and tax incentives" for such developments.
The premier asked Alberta Environment Minister Sonya Savage to speak with federal officials "to see what we can do to create an environment that will allow us to attract that investment."
Earlier this year, the Trudeau government introduced an investment tax credit for CCUS developments worth up to 50 percent for spending on equipment to capture CO2.
Article content
However, this measure now lags behind more lucrative incentives made available by the American Inflation Reduction Act, which was signed into law by President Joe Biden in August.
Asked if the province is willing to provide any direct assistance to attract investment from the Pathways Alliance – a group of six major oil sands producers – and other CCUS project proponents, Smith indicated the door was open to talks with Ottawa.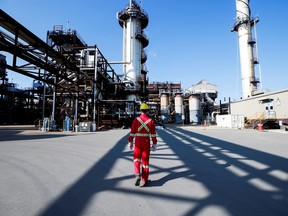 "I am very aware of the fact that in the US the measures proposed by Biden are among the best in the world for business attraction – the same with Norway. And I would hope that we can try to be comparable," she said .
"Our approach in Canada was completely fixed. It was all costs and taxes and punitive measures. It would be nice if we could offer some carrots from tax incentives.
Article content
"And so, I'm willing to have that conversation and I know that my environment ministry has reached out and we'll see if we get a positive response from the federal government."
Officials with federal Environment Minister Steven Guilbeault did not respond Monday to questions about such discussions.
But Pathways Alliance Vice President Mark Cameron called Smith's comments encouraging.
"I definitely get a feeling from the prime minister's (comments) that she is open to looking at new ideas," Cameron said on Monday.
"I think there's probably a willingness to put more on the table, which we really welcome."
'Canada Will Be Left Behind': US Carbon Sequestration Incentives May Lure Investment South

Varcoe: As Trudeau trades with the province, the clock is ticking on carbon capture projects worth billions

Alberta's UCP government 'pleased' with federal budget carbon capture tax credit
Several major carbon capture projects have been proposed in the province over the past two years, although final investment decisions have yet to be made, including on a CCUS initiative proposed by the Pathways Alliance.
Article content
The group of oil sands producers – including Suncor Energy, Canadian Natural Resources and Cenovus Energy – is working together to achieve the target of net zero emissions by 2050.
The alliance's plan to reduce its emissions includes a $16.5 billion carbon capture and storage network in Alberta. It would build a CO2 transportation line connecting oil sands facilities in the Fort McMurray area to an underground storage center near Cold Lake.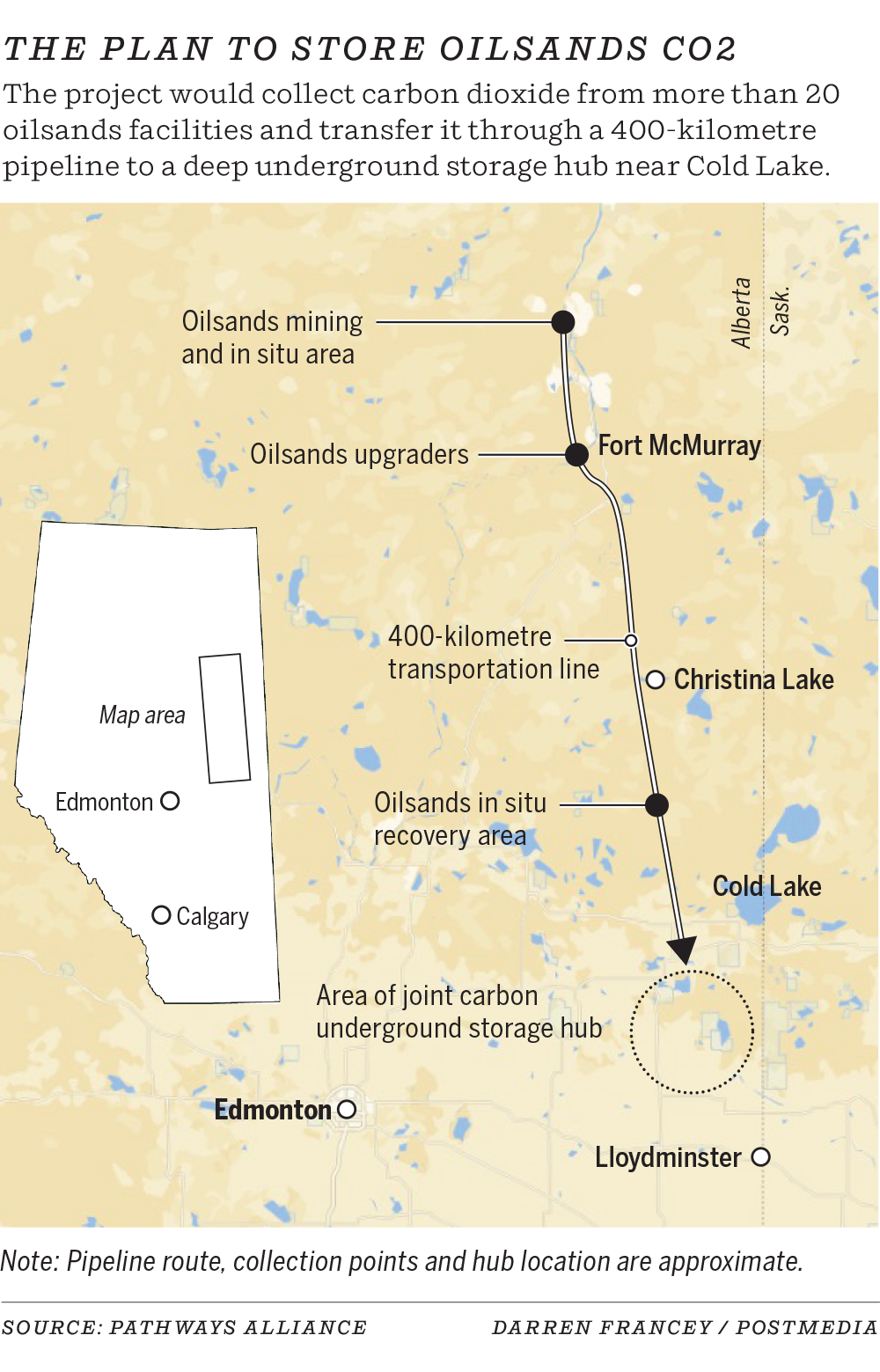 However, such projects are expensive and the economy is difficult.
Oilsands executives welcomed the federal investment credit but say they are also looking for provincial help, noting that the U.S. recently boosted its own existing tax credit for such facilities to $85 for each tonne of CO2 stored, up from $50.
Article content
As prime minister, Kenney rejected the idea of ​​offering direct aid to oil sands operators.
He pointed out that the province will make a multibillion-dollar contribution to the Pathways project because oil sands companies can deduct capital expenditures on their CCUS projects from the royalties paid to state coffers.
"These are companies that are extremely profitable. If they believe that these kinds of investments critical for their long-term future, I'm sure they can find a way to make it work," Kenney said in an interview in May.
Alberta's new premier sees the issue differently.
"Allowing a company to keep more of what they earn so they can put it into long-term emissions reductions benefits us all," Smith said.
Article content
"I'm not a big fan of taking dollars from the treasury and doing direct grants. But with a broad tax incentive that allows anyone who takes these measures to keep more of what they earn, I think that's a positive way to do it.
"So that's the kind of thing I'd be interested in looking at."
Industry groups, including the Calgary Chamber of Commerce, have called on the province to extend incentives to such projects, maintaining that it would unlock capital and secure jobs in Canada.
However, the issue is divisive.
While the Pembina Institute supports the federal CCUS tax credit, it has opposed providing more incentives.
"At this point, we don't see the justification for more than what was announced," said Scott MacDougall, senior advisor to Pembina Institute.
Article content
The province's environment minister said work is being done to understand what is needed to move carbon capture projects across all sectors.
Savage said the province is analyzing how various programs fit together, such as the investment tax credit, offsets on provincial royalties, a federal contract for differences to guarantee the long-term price of carbon, and other measures.
"We have to be able to be competitive and match what they're doing in the United States and that's probably going to mean the federal government has to sweeten the pot," Savage said Monday.
"That means we have to be open to looking at what other areas in Alberta might need to be considered."
Savage said nothing was on or off the table at this stage and rejected the idea that this was a change in approach by the UCP government, calling it a prioritization of the file.
Whatever it is, the change in tone has been welcomed by the industry.
"I find it very encouraging that the provincial government wants to have a conversation with Ottawa about what kind of measures might be needed to create incentives to attract CCUS investment to Canada," Cameron said.
"It's really a very positive message."
Chris Varcoe is a Calgary Herald columnist.
cvarcoe@postmedia.com