The victim testified that he was lured to a northeast home, where he was physically and sexually assaulted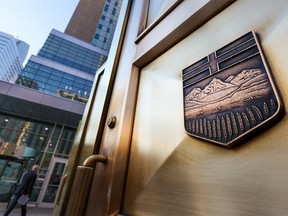 Article content
A series of text messages from an unknown source lured a Calgary man to a northeast residence, where he was physically and sexually tortured before handing over thousands of dollars to his captors, court heard Monday.
Article content
The man, who cannot be named, said he went to the Thomson Avenue NE home on the evening of April 15, 2019, after receiving several messages from an unknown source.
Article content
"I received a couple of text messages from a number I didn't recognize," the witness, whose name is protected by a publication ban, told Crown prosecutor Todd Buziak.
"I think it was probably for drugs, or something, in the beginning, or to trade drugs for something."
He said he went to the residence and a woman, who he later identified as Christina Schollen, came outside to meet him.
They then went inside and when he closed the door behind them he was jumped by three men.
"Pretty much immediately I was chased by a few individuals. I was tackled to the ground pretty violently," he said.
Article content
"They hit me over the head a few times. It could have been a fish mouth, or something like that."
He was also threatened with a knife.
His hands were then tied behind his back and he was led to the basement by accused attacker Richard Wayne Parsons.
"Did you have any idea why this happened," Buziak asked.
"No, not at this point," the witness said, later telling prosecutors they accused him of not paying enough for a previous sexual encounter with one of the defendants, Carol Nordvall.
"Who used the fish bottle to hit you?" said the prosecutor.
"I believe it was Ricky (Parsons).
In the basement, he was "assaulted over and over and over again" with one assailant using a socket wrench.
"I was constantly kicked in the face."
Article content
At that point, a second woman, whom he identified as Nordvall, became involved.
Nordvall, Schollen and Parsons face multiple charges, including sexual assault with a weapon, robbery and aggravated assault.
He said he was lying face down when Nordvall ripped off his pants from the back, possibly with scissors.
He was then violated both anally and orally with a "sex toy" with some of the assault captured on his mobile phone taken from him.
The victim then made a series of e-transfers from two bank accounts totaling $12,000, while another $1,200 was removed from his accounts through ATM withdrawals.
One of the male attackers has never been identified, while a third, Alain Boisjoli, pleaded guilty last year to charges of aggravated assault, robbery and illegal detention.
Boisjoli, who was not present when the sexual abuse took place, was sentenced to 4 1/2 years in prison.
The complainant testified that he needed emergency surgery the next day and his severely damaged spleen was removed.
The trial of the three accused is scheduled to last until Friday.
KMartin@postmedia.com
On Twitter: @KMartinCourts