At least 10 people suffered minor injuries in the morning rush hour attacks in downtown Calgary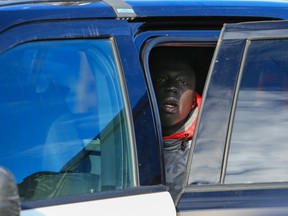 Article content
A man is facing multiple charges in connection with a series of random assaults in downtown Calgary that at least 10 people with minor injuries on Tuesday morning.
Article content
The police say the attacks began shortly after 07:00 a man assaulted a security guard after he was not allowed to enter a building in the 600 block of Macleod Trail SE.
Article content
Investigators believe the suspect traveled through various buildings including malls, Rocky Mountain Plaza and Bow Valley College. Several people suffered minor injuries and no weapons were reported in the attacks.
Just after 9am, police tweeted a warning to the public about a man attacking people in the area and several officers were deployed to track down the suspect. Shortly after, someone spotted a man matching the police description of the suspect on a CTrain and notified police.
Article content
"Hhowever, his clothing was different from what was initially shared with the public," police said in a news release Wednesday. "The witness took a picture of the suspect, who did change his clothes. The photo was shared with officers who were looking for the suspect in the city centre."
Police located the suspect around noon after two separate 7th Avenue SW banks reported that a man threatened tellers and began a long foot chase. Plus 15s and city streets. Officers finally apprehended the suspect around 12:30 in the vicinity of 1st Street and 3rd Avenue SE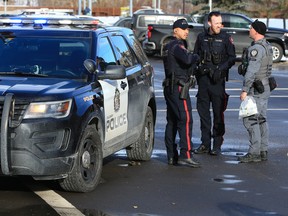 Nhila Kual Kual (28) is charged with eight counts of assault and two counts of threats. He remains in police custody awaiting a court appearance.
Article content
"The behavior of this individual was absolutely unacceptable and the impact he had on our community cannot be understated," said CPS Staff Sgt. Kurt Jacobs. "We are grateful to the media and the public who actively participated throughout the morning in providing information that helped secure his safe custody. It was a joint effort with our partners at bylaw and Transit and we thank them as well."
Investigators are still looking to speak with some victims who have not come forward, and are urging anyone who had physical contact with the suspect to call police at 403-266-1234 or anonymously Crime To contact stoppers.
The Tuesday attacks follow several similar incidents of indiscriminate violence in Calgary over the past year, many taking place in the inner city.
mrodriguez@postmedia.com
Twitter: @michaelrdrguez