Article content
Premier Danielle Smith announced that upgrades are planned for Deerfoot Trail this spring, which should address bottleneck issues in the southeast.
Article content
Smith said the work is planned on the provincially owned highway between Glenmore Trail and Anderson Road/Bow Bottom Trail.
Article content
She said congestion is a known problem in that area.
"We will solve this through improvements, including multiple interchanges with extra lanes and seven new bridges," Smith said during a speech to the Calgary Chamber of Commerce.
"The RFP has been issued and I know that Devin Dreeshen, who is our Minister of Transportation and Economic Corridors, is hoping that the contracts will be in place and up and running next spring."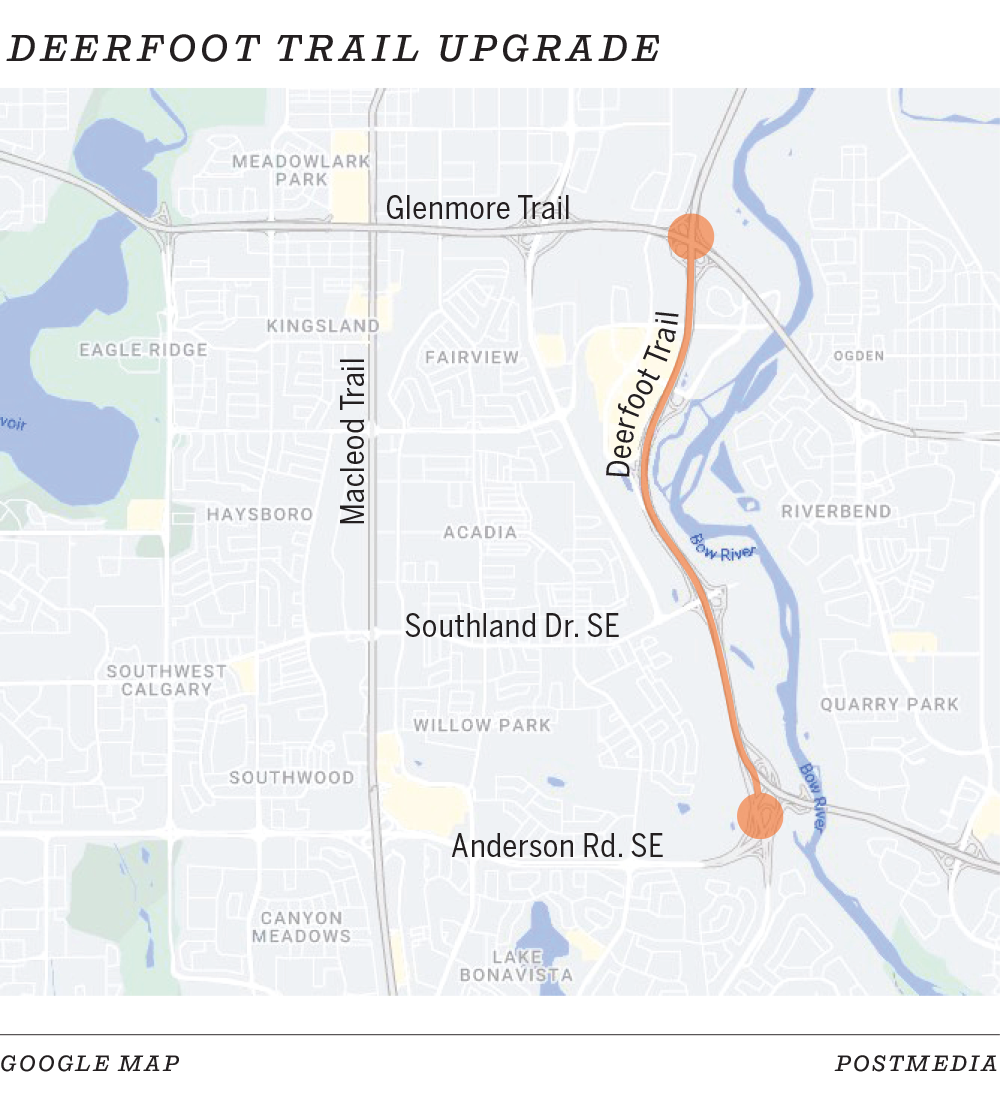 In a release, the county said work will include improving the interchanges at Bow Bottom Trail and Anderson Road, Southland Drive and Glenmore Trail, as well as adding more lanes to the highway.
Article content
Deborah Yedlin, president and CEO of the Calgary Chamber, said this work is absolutely critical.
"When you think about how much time is lost, when you think about the economic productivity costs, in terms of times lost in traffic, it actually adds up quite dramatically," she said. "And so anything that can be done to alleviate that limitation is really, really important from an economic standpoint."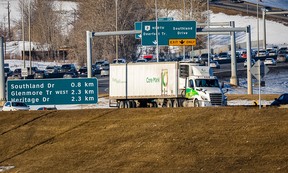 The province estimates the upgrades will save travelers about 900,000 hours each year, which has an economic value of $23 million.
City Councilman Terry Wong said getting people to places 15 to 50 percent faster is "a great thing."
"People will say, you know, do we need vehicles? Well, I also say congestion on the road doesn't help greenhouse gases either," Wong said. "So getting people moving from place to place and getting vehicles running is the right investment."
– With files from Josh Aldrich
brthomas@postmedia.com
Twitter: @brodie_thomas