A Calgary Muay Thai fighter born with part of his right arm is competing in a Muay Thai World Cup on Saturday, and his journey to the ring has had many ups and downs that have fueled inspiration for many.
When Jake Peacock, the current WBC Canadian welterweight titleholder, isn't training for his own Muay Thai bouts, he runs his gym, Dunamis, in the northeast of the city and trains the next generation of fighters.
"I love Muay Thai," Peacock said. "It involves a bit of everything – punches, kicks, knees, elbows and a bit of grappling. It's a very holistic striking sport."
Peacock says running a gym isn't about whether or not people sign up, but about making those connections with people and being available for a chat.
"When I open the gym, I still feel like a counselor. People still come to me with their problems, people from all different walks of life, and we have a great community at the gym," Peacock said.
"They know this is a place where they can come and talk to me or if they did want to get involved, I will put them on the right track and get them involved."
Check out this post on Instagram
But the 29-year-old fighter's story begins across the pond where he is linked to another kicking sport.
Peacock, who was born in England and lives in South East London, says he faced bullying and discrimination because of his arm.
"It will be more the stigma around it and what people think I can and can't do and the limitations people have put on me in the past," Peacock said.
"Of course, when he was growing up, the playground was sometimes tough, and very naughty. So that's the biggest obstacle I've come across."
Since then, Peacock says he's "honestly never really found anything I can't do."
"I can still tell you countless stories that happened in the last two years with things that happened to me and my arm. It is what it is. I learned to deal with it and learned that I can be a motivation and an inspiration to other people with other adversities and challenges," said Peacock.
When he was seven years old, his mother put him in karate, saying, "She wanted me to know how to defend myself."
"I just liked it. As a kid, he ran around playing Power Rangers and watching Teenage Mutant Ninja Turtles all day. And then I had to do it as a hobby, running around and karate kicking things."
Peacock took up the Japanese martial art when he was around 10 to 11, and "immediately fell in love with it", as his abilities in it gave him the confidence he needed.
"It was something I had a natural idea for," Peacock said.
When he was 12, his coach told his parents he should consider trying out for the Olympics in karate and to "work towards that goal".
"That was the first time I realized there might be something I could do in this," Peacock said.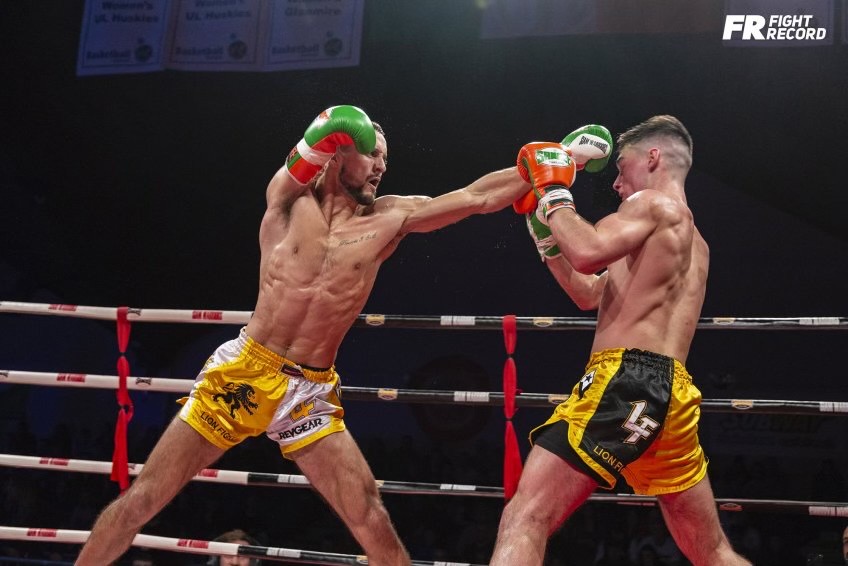 His trip to Canada was a bit of a back-and-forth, with Peacock laughingly calling it a "unique story."
Peacock's father was a footballer and played professionally when he was 17 years old, then worked in radio after retiring from the British Broadcasting Corporation (BBC) and from SkySports.
After a while his father entered a church ministry which led to their family moving to Canada for his work, Canmore specifically. Peacock was 14 years old.
He adds that his father now pastors a church in Calgary.
As for how he stayed in Canada, Peacock says, "I married a Canadian and stayed."
Check out this post on Instagram
And it opens another chapter of Peacock's journey – as he has a bachelor's degree in behavioral sciences.
"I have worked as a child and youth care counselor with some of the most at-risk youth in Alberta. It's a very difficult job, but a very necessary job as well," Peacock said.
"The idea of ​​opening a gym and doing social work through the gym – I started training people one-on-one, and it went well. I trained fighters, both professional and amateur, and it also went well. I was encouraged by a few people in my life to open a gym, so my wife and I just went for it. We signed a lease, quit our full-time jobs and went all in."
Peacock lives and breathes the martial arts, specifically Muay Thai, while continuing his own training as the current Canadian Welterweight Champion.
Check out this post on Instagram
And no doubt he'll have plenty of supporters in his corner on November 5 when he makes his way to the ring at the Genesis Center at the Muay Thai World Cup 6 to put his belt on the line as the hometown favorite.
"I'm very focused, and I definitely feed off the crowd," Peacock said. "Whether you're a Muay Thai fan or not, this is pure entertainment with some really quality fights. It's a big afternoon and evening of events."
He will defend his title against Toronto's Richard Pham, who is ranked number one, in the main event.
Peacock, who has eight wins with one loss, understands many Calgarians are fans of MMA, but he would like to see them like Muay Thai as well.
"I really believe it's an entertaining sport, and if people give it a shot and come out, they'll be hooked," Peacock said.
"Expect entertainment. Expect exciting fights and a good time with friends with different rivalries between different fighters. You see a lot of courage in combat and a lot of hard work on display. It's great to see athletes who work so hard get out there and perform."
People can learn more by visiting the tournament website.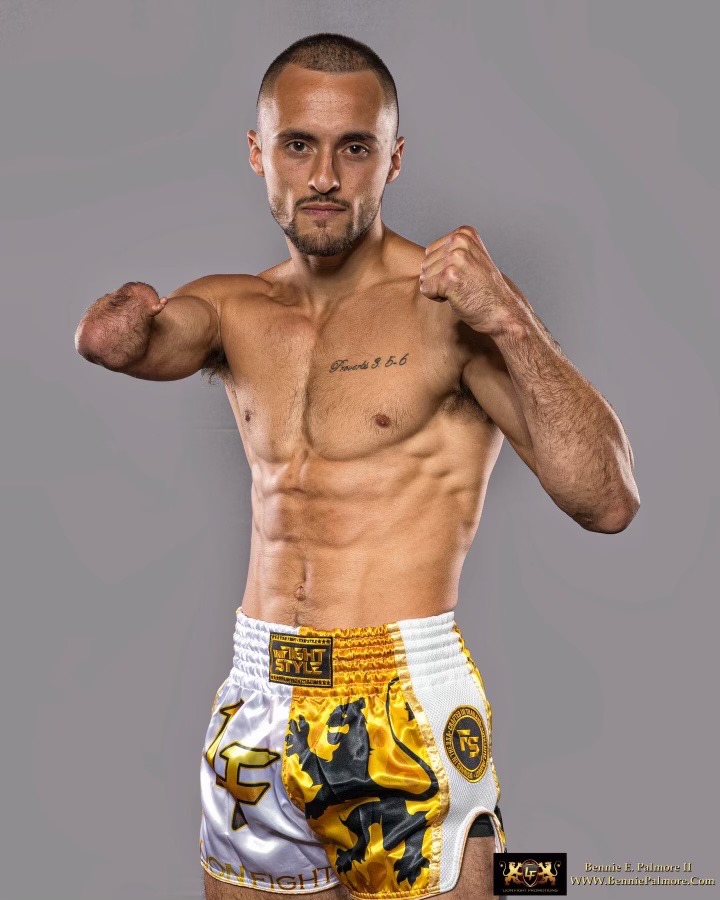 The post One-armed Calgary Muay Thai fighter Jake Peacock inspires inside and outside the ring appeared first on CityNews Calgary.