FM classic rock station Q107 is about to sign off after nearly 19 years on local airwaves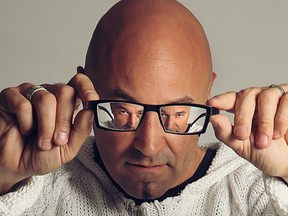 Article content
You can't always get what you want, and some Calgary classic rock fans may not be getting what they need on their radio right now.
Article content
With a flurry of listener requests Friday, classic FM rock station Q107 is about to sign off after nearly 19 years on local airwaves.
Article content
"There's no other way to say it, it's our last day and we're going out with a bang," morning DJ Cam Sullivan told listeners before queuing up an April Wine track. did, followed by David Bowie.
"It's bittersweet, I grew up with this station. . . it was a blast. I'm honestly trying not to cry."
On social media on Friday, a host of other Q107 DJs bid farewell to their listeners.
"(It's) a heritage radio station that kicked ass and has some great people on it," afternoon DJ "Tarzan" Dan Freeman said in a video, dressed in a Radio Killed the Video Star shirt.
"It's never an easy pill to swallow."
The station's origins go back to 1982 with the arrival of CKIK FM, moving through a number of other handles such as Power 107 and the Peak.
Article content
A spokesman for Corus Entertainment, which owns the station, said a new format would be announced on January 9 and that classic rock would be played on the station's frequency until then.
"This is simply part of our ongoing evaluation of the business. . . just a change," Cathy Paine said in an email.
The decision to abandon the classic rock format must involve revenue concerns, said radio ratings expert Chris Duff.
But he noted that the station's most recently available Numeris PPM ratings showed Q107 in a good position — third in the Calgary market, although that followed periods of much lower placements.
"Last summer it was the biggest share for any FM station and the biggest share for them going back to 2007," Duff said.
"It may not have been a very good fall for them, there's no way of knowing how much that summer was a fluke, a fluke. . . You don't make changes like this on a whim, it's based on revenue."
Article content
Rock, he said, has lost its former dominance within pop music, but a bright spot for it in radio is in its classical form, Duff said.
"Classic rock has actually thrived with its popularity, it seems timeless," he said.
"Those stations actually did quite well, so it's a little surprising that a station on the more classic side is giving the spirit. They seemed to own their own court quite well."
But he said the last time a classic FM rock provider led the ratings was CFXL in the winter of 2000.
In more recent years in Calgary, talk news formats like those from CBC and Corus Entertainment's QR77 have gotten top numbers, he said.
One Q107 devotee, who regularly made a point of tuning in while driving, called the decision to ditch his format "a bummer".
"I'm really going to miss my radio fix," Mike Gretton said after requesting the station to play the Rolling Stones' 1971 Can't You Hear Me Knocking.
BKaufmann@postmedia.com
Twitter: @BillKaufmannjrn