'We looked at three perspectives. An academic perspective, a contractor's perspective and of course a design perspective'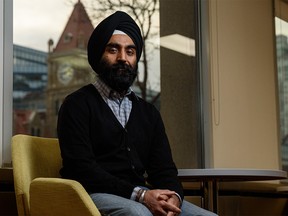 Article content
The CEO of Calgary's Green Line LRT project says there are a few areas that still keep him up at night, but he has tremendous confidence in the project and the way it's being managed — in part because of ongoing scrutiny from internal and external sources.
Article content
Darshpreet Bhatti spoke to the council's audit committee Thursday when the city auditor presented an audit of the Green Line program's baseline schedule. That report has no concerns about how the project is progressing.
Article content
The $5.5 billion first phase of the project is currently in the FRP stage with two teams bidding for the contract. The city expects to award the contract sometime early in the new year.
Some high-profile voices from Calgary's business world have previously raised red flags about the cost of the project, particularly with the plan for a downtown tunnel.
Bhatti described a project that has been scrutinized by internal and external auditors, and he said the work continues.
Criticized Smith for raising concerns about UCP-approved Green Line tunnel

Two consortia qualify to compete for $5.5B Green Line contract

Calgary's new Green Line boss on the challenges ahead for the $4.9 billion project
The project chief executive told the committee that while risks absolutely exist, especially regarding the tunneling, the city has ensured that the project is examined from various angles and by experts.
Article content
"We looked at . . . three perspectives," he said. "An academic perspective, a contractor's perspective, and of course a design perspective, and we have our own opinions on that. And on each of those different pieces of due diligence, the answer was still yes."
Bhatti said the reaction has always been positive towards a tunnel. He also said the council had already given its direction on building a tunnel under the city centre.
He said that while it will be up to the contractor, based on preliminary work they suspect the tunnel will be primarily bored, rather than done with a cut-and-cover method, although they are using cut-and-cover for the stations will need.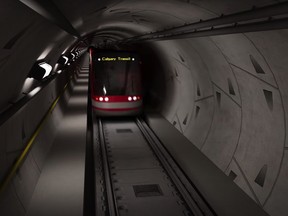 Bhatti said this project is unusual for the teams bidding on the project because so much due diligence work has been done beforehand.
Article content
One example of that is boreholes that are drilled to test for ground conditions where the tunnel will go.
"The city has been undertaking this effort for many years now, so they had the benefit of time. And over time, because consistent concerns have been raised – only appropriately even by the province – a lot of due diligence has already been done beforehand."
Bhatti said what is needed now is confidence in the process.
"If we don't trust the process, then that's why these thoughts come and we're willing to entertain the view that somehow it's still not good enough," he said. "Because if we trust our process, and we are confident in it, then we will be able to say that the job is done. We don't have to do anything else."
brthomas@postmedia.com
Twitter @brodie_thomas