In addition to new programming, the Society will use the funding to combat invasive species and restore its poplar population.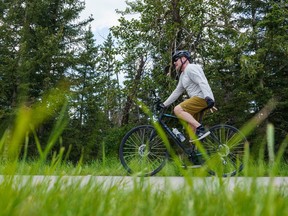 Article content
Friends of Fish Creek Provincial Park Society will receive $750,000 from the province over three years for continued work to preserve the park and expand programming.
Article content
The funds, announced at a news conference Monday, are intended to help the nonprofit group raise awareness and engage visitors in educational programs. The investment will also enable them to hire project staff, and incorporate field monitoring and visitor information into projects.
Article content
"The funding from the province will help us to do even more. And there's an awful lot to do," said Nic Blanchet, the executive director of Friends of Fish Creek Provincial Park Society.
Blanchet said Fish Creek Provincial Park is one of the largest urban parks in North America.
The park welcomes more than two million visitors annually, and the non-profit organization consists of more than 700 members and 250 volunteers. This year, volunteers put in more than 12,000 hours of time.
Article content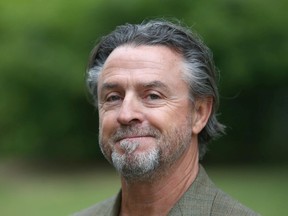 "We work very hard to empower our volunteers and give them the best opportunities — to do our best for them as they do their best for us," Blanchet said. "And if we can be a little bigger, we can do a lot more."
The funding will help expand educational programs, youth nature programs and the "good grief" program, which helps grieving people feel supported by being in nature, Blanchet said.
Volunteers also work to combat invasive species, restore the poplar population, restore the creek bank and other conservation projects, Blanchet said.
"We spend a lot of time on creek restoration work, and there is a lot to do because the creek runs all the way through the park. And we have volunteers now manning the visitor center, who are there to support visitors. That hasn't happened for about a decade, so this is a new program that will help support this funding," he said.
Article content
In 2020, the province committed $480,000 over three years to Friends of Fish Creek to encourage more visitors to experience the park. And since 2019, the county has invested $6.1 million in capital improvements at the park, including washroom and parking lot improvements, fence replacements, trail construction and design work for the Bow Valley Ranche Visitor Center.
Penner: A walk in the park

Coyote attack leads to partial closure of Fish Creek Park
Forestry, Parks and Tourism Minister Todd Loewen said visits to provincial parks have increased by 33 per cent in the past five years.
"We welcomed more than 10 million visitors to our parks and recreation areas this year," said Loewen. "Our government is committed to making investments and putting plans in place to support visitors as they continue to protect Alberta's wild spaces."
Fish Creek Provincial Park's importance to Calgarians and visitors led Friends of Fish Creek to be selected for this funding, Loewen said.
sbabych@postmedia.com