"We have to separate this budget from needs and wants, and that's a very difficult thing to do when you're going into inflationary times with a budget as big as we do."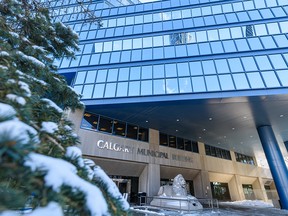 Article content
A week-long debate on Calgary's four-year budget plan begins Monday at City Hall, with councilors weighing increases to services against increases to tax bills as inflation squeezes both city coffers and Calgarians' wallets.
Article content
City administration is asking the council to approve a 5.2 percent property tax increase next year, and an average 3.7 percent increase annually over four years. That number would see a home valued at $555,000 — the average in Calgary — paying the city about $9.80 more each month on their municipal tax bill.
Article content
That number may vary depending on whether the council decides this week to earmark more or less funding to certain services, or if it chooses to redistribute the tax burden between residential and non-residential properties.
Budget discussions are scheduled in council chambers Monday through Friday, with a public hearing for Calgarians to give their feedback planned for Tuesday. Councilors will then propose and debate changes to the budget before approving a final document.
Article content
Although the council can review its spending each November during budget deliberations, their upcoming decision will shape the city's spending priorities through 2026.
Ward 1 Count. Sonya Sharp said she plans to spend the next few days listening to Calgarians' questions before deciding how she believes the budget should be adjusted.
She said a core priority for her move into the week was public safety.
"People want to be safe, and not just safe with police and fire. They also talk about road safety. So make sure we're going to be very careful with money that protects our streets, and look at proper bike lanes," said Sharp.
Ward 2 gr. Reflecting a need for greater investment in public safety, Jennifer Wyness said she is also looking at cost of living as a key priority.
Article content
"We're trying to address the inflationary pressures that everyone is feeling," Wyness said.
"How effectively does this budget provide the services Calgarians need? We have to separate this budget from needs and wants, and that's a very difficult thing to do when you're going into inflationary times with a budget as big as we do."
'Increasingly stressed:' Draft budget will leave fire department stretched, chief says

Calgary homeowners could see 5.2 per cent increase on 2023 municipal tax bill

Council faces tough budget decisions on non-residential tax share

Safety, transit emergency services among council priorities in upcoming budget
The priorities outlined in the proposed budget are skewed, Beltline Neighborhoods Association President Peter Oliver argued.
Article content
He charged that the document proposed insufficient investment in areas such as transit, social programming and climate action, while arguing that other envelopes such as roads and police would receive an unnecessary boost.
"It takes the climate strategy that the council has set, and the climate emergency that the council has declared, and just throws it in the bin because it doesn't fund any of it," Oliver said.
"With public transport, we are still at reduced service levels from the start of the pandemic. Rather than trying to return to those pre-pandemic service levels and bring a high quality of service to create some sort of incentive for people to actually use transit, they are essentially freezing the operating budget for transit. "
Article content
In an open letter to city administration and councillors, Bike Calgary request a greater allocation of transport spending for active mobilityincluding seeking capital dollars for cycling infrastructure.
Other groups will also push the council for more funds, including the Calgary Fire Department, whose chief said last week that even the more than $100 million in new funding in the proposed budget would not allow the service to meet its goals of responding to calls not to respond. .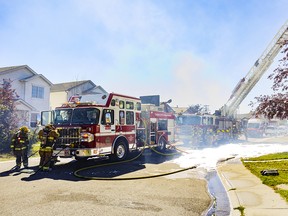 The Council must do everything in its power to avoid any tax increase this year, argued Kris Sims, the Canadian Taxpayers Federation's Alberta director.
She claimed Calgarians already facing high inflation rates are unable to absorb additional costs from the city.
Article content
"They talk about tax increases, but they don't talk about reining in spending," Sims said. "We don't hear language coming out of city hall about tightening their belts there and doing everything they can at the city hall level to separate needs from wants."
Sharp said she would not feel comfortable approving a budget above that 5.2 percent tax rate, and hopes to bring that number down. Wyness said she views that 5.2 percent rate as a reasonable baseline to manage the increased costs of providing services to the growing city.
Ward 8 gr. Courtney Walcott, meanwhile, wrote in a Calgary Herald opinion piece that he is willing to see a larger tax increase if it supports investments in areas such as transit or downtown revitalization.
Article content
Local urban analyst Richard White said he hopes to see council strike a balance between the competing demands of Calgarians and approve a budget that offers the most value to the city.
"They have a very difficult task, and nobody is going to get everything they want," he said.
"The council is elected to govern, and I think that's what they should do. This is not a popularity contest. It is a situation where they are supposed to use their expertise and the information to strategically determine where the best cost benefits are from the various services they have to provide."
jherring@postmedia.com
Twitter: @jasonfherring