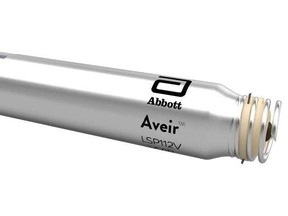 Article content
Nearly a decade of brainstorming, research, trials and more research has paid off for a Calgary cardiologist and University of Calgary professor in the form of a Health Canada approval for the use of a new pacemaker.
Article content
Dr. Derek Exner, associate dean of commercialization and innovation at the University of Calgary's Cumming School of Medicine, and his team have been working closely with the American medical device company Abbott since 2014. Together, the group was instrumental in making the Aveir unleaded. pacemaker to patients with heart conditions in Calgary.
Article content
The new technology is much smaller than traditional pacemakers, about the size of an AAA battery, and is easier to implant and replace, with a significantly longer battery life of about 15 years on average.
"These are small devices that do everything a traditional pacemaker does. Surprisingly, they can last longer than a traditional pacemaker despite their size, and the really neat thing about them is that the patients don't even remember they have them after a while," Exner said.
Article content
Partnering with Abbott to bring the device to Canada was a natural fit for what Exner said he and his team wanted to accomplish; at the forefront of delivering the best possible heart rhythm therapies to patients across the country.
Unlike a traditional pacemaker, the Aveir is leadless, meaning it does not have wires connecting the device to the patient's bloodstream and then to the heart. Older models are also bulky, can be troublesome for patients and consume a lot of energy.
"The beauty of this type of technology is that it gets rid of all those problems," he said. "The device is placed directly into the heart, it's a tiny device and has a battery that lasts about 15 or 16 years on average from when it's inserted."
Article content
Since Health Canada's approval, Dr. Exner installs about half a dozen of the Aveir pacemakers in patients outside of a clinical trial setting, and said people come to Calgary from across Canada for the surgery.
"Access to this is somewhat limited because of the (limited number of) people who can do it and people who are trained to do it safely and appropriately," he said.
"We now have patients being sent from all over the province and out of province to Calgary to receive this device because the doctors who care for them are saying 'this is the best device for my patient, I want them to be able to get it '. … My team and I are involved not only in making sure that patients have access to it, but also in training other doctors so that they can provide it to their patients."
While it may be some time before all Canadians who need a pacemaker get the Aveir, Exner said it has been impactful to see the outcomes of patients who have it.
"I think the most important part of this whole thing is that it's not uncommon for patients to come back for follow-ups and they say, 'Why am I here?' They say, 'Well, because you have a pacemaker,' and they say, 'Oh, I forgot I have a pacemaker.' To me, that's one of the most rewarding things I ever hear is that the person is living their life, they're happy, they can do what they want to do."
ocondon@postmedia.com