First order of business will be to compile a list of city assets that can double as filming locations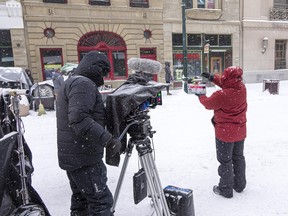 Article content
The city is putting together a team to make it easier for the budding film industry to grow.
Article content
Doug Morgan, general manager of operational services at the city, revealed the plans during budget discussions last week.
Article content
Morgan said they are planning a pilot team of four to five people that will try to make it easier for teams to work in and around Calgary. The team will "further grease the wheels" when it comes to providing opportunities for the industry.
"We have a plane that's already in the air," Morgan said. "How can we supercharge that and truly be the film industry's preferred destination for production?"
One of the first tasks will be to create a document that lists the city assets that can double as filming locations, so crews can quickly see what's available.
He said teams looking for a futuristic location could use the city's water treatment plant lobby. A post-apocalyptic road scene could be filmed at the airport tunnel or the 4th Avenue overpass – both of which have been used in productions recently.
Article content
"But what we also have to be open to is, what are we not thinking about?" said Morgan. "It's a creative industry that might come up with ideas. What we would rely on then is to go to the front line and say, 'This is what they're trying to do. What opportunities are out there?' "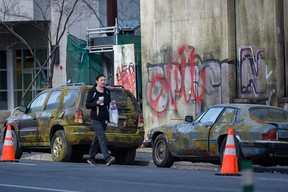 Morgan said the team will also work with industry players to help meet their schedules and needs.
He said dealing with the film industry is different from many other industries because of the temporary nature of the work. Speed ​​is of the essence. They are often looking for a city asset or a piece of infrastructure for a short period of time.
In 2021, Calgary saw 140 film productions bring $522 million in production value to the city, according to figures provided by Calgary Economic Development.
Article content
Mayor Jyoti Gondek recently traveled to Los Angeles with members of the local film industry on a trade mission, pitching the city as a place to do business.
Mayor, local farmers say LA film trade mission has drawn interest from studios

Tegan and Sara to screen episodes of High School at the Calgary Film Festival

Local talent breathes new life into Netflix's zombie show Black Summer
Lissa Craig, director of creative industries at Calgary Economic Development, said Calgary has positioned itself as a film-friendly jurisdiction for many years, and her organization is always looking for ways to improve.
"It's possible for record-breaking productions like The Last of Us to film in Calgary because of the seamless permitting process we provide," said Craig. "The production-friendly business environment that exists here, along with the city's additional funding, allows Calgary to tell our story and support the greater number of productions Calgary is considering for their next project."
Article content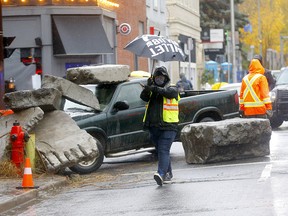 News of the pilot was welcomed by the IATSE Local 212, the union representing film industry workers in Calgary.
"IATSE Local 212 supports any initiatives that make it easier to bring film productions. Removing barriers to bringing external investment, jobs and visibility into the global market through tourism benefits everyone in the Calgary area."
The payoffs, Morgan said, come not only from the permit and location rental fees, but also from the exposure it creates for Calgary on screen and behind the scenes.
"The real value to the city is the economic development," he said. "It really keeps people working in Calgary. So for us, that's the big play – to diversify what we're doing, and really have another industry in Calgary that's profitable and that can bring workers and talent here, and get them to enjoy our city."
Morgan said the city hopes to have the team in place by the first quarter of next year. He could not provide a cost to manage the team.
brthomas@postmedia.com
Twitter: @brodie_thomas