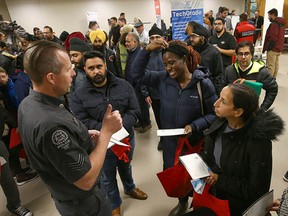 Article content
Alberta's unemployment rate is on the rise despite a small drop nationally.
Article content
In its latest labor force report, Statistics Canada says Alberta's unemployment rate for November was 5.8 per cent, up 0.6 percentage points from October. Nationally, the unemployment rate fell from 5.2 to 5.1 percent.
Article content
Over that time, Alberta lost 15,100 jobs – 9,800 in the accommodation and food services sector alone.
However, Ernie Tsu, president of the Alberta Hospitality Association, called the data misleading, pointing to a labor shortage in the industry that is 20 percent below pre-pandemic employment levels.
As the sector prepares for Christmas parties and holiday shoppers, most are hiring but not reducing staff levels.
Use acquired skills to find a better job

Labor shortage gives workers a chance to trade in the world of employment
"There's a misconception that our industry works and cuts hours, and that's not the case," says Tsu, who is also co-owner of Trolley 5 Brewpub in the Beltline. "The hospitality industry and the hotel industry, for that matter, are both working to get people to work here. There are many job opportunities in our industry."
Article content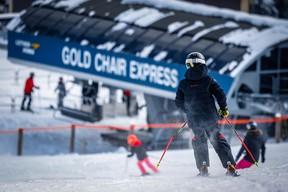 Vincent Hardy, a senior analyst for the Center for Labor Market Information, said that iIn the second quarter of 2019, there was a vacancy – the number of positions on a payroll that are not filled – in the sector of 5.9 percent. It now stands at 10.5 percent.
"We've seen situations in the Canadian labor market in many regions where vacancies have been quite high, but not always followed by an increase or change in employment," Hardy said.
Unemployment rates in Alberta were helped by a shrinking participation rate – the proportion of the working-age population that is in the labor market, employed or looking for work — which fell to 68.6 percent and remains 1.8 percentage points below pre-pandemic levels.
Article content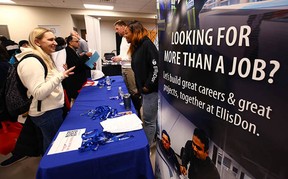 Alberta's construction sector also took a big hit last month, losing 12,700 jobs.
Alberta Central Chief Economist Charles St-Arnaud said this is part of a trend in which the sector has underperformed over the past three to six months.
"Construction is a bit of a mystery," he said. "In theory, in Calgary, we still have a good level of construction activity when we look at housing starts and things like that."
St-Arnaud said employment numbers are strong enough that the Bank of Canada is likely to raise the overnight rate target by another 50 basis points to 4.25 from 3.75 per cent next week. However, he expects the bank to look at how it affects inflation and the economy for the next few months before making further adjustments.
Article content
NDP energy critic Kathleen Ganley warned the job numbers will only get worse with the proposed Alberta Sovereignty Within a United Canada Act introduced by Premier Danielle Smith earlier this week. Organizations such as the Calgary Chamber of Commerce, the Canadian Chamber of Commerce and the Canadian Association of Petroleum Producers have all expressed concern about the legislation.
"These are the people who understand this kind of investment and they were very clear that this is going to shake investor confidence because it essentially allows the government to override laws," she said at a news conference on Friday. "This creates legal instability that can lead to court challenges. Investors are therefore going to look at this jurisdiction differently than they would have without the sovereignty law."
jaldrich@postmedia.com
Twitter: @JoshAldrich03