Premier Danielle Smith has instructed Technology and Innovation Minister Nate Glubish to develop a tax credit proposal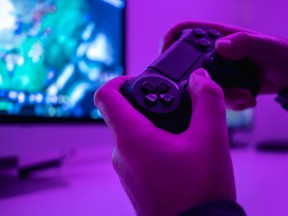 Article content
Video game developers scored a major victory Tuesday with the potential revival of the Digital Media Tax Credit.
Article content
Premier Danielle Smith issued a mandate letter to Technology and Innovation Minister Nate Glubish calling on him to develop a tax credit proposal for the video game and digital media industry to make Alberta competitive with Ontario, BC and Quebec.
Article content
The NDP originally installed the tax credit in 2018, but it was abolished in its first budget in 2019 by the UCP under former premier Jason Kenney.
While nothing is set in stone, local game developers were excited about the potential shift.
"We think the tax credits would be incredibly powerful for the province if they were to return," said Mike Lohaus, president of the Calgary Game Developers Association (CGDA). "We just want Alberta to be competitive provincially, along the same lines as any other ecosystem."
Article content
Lohaus and Vieko Franetovic co-created the first game app from Calgary for the platform Steam in 2012 called Krunch.
Calgary's tech sector has received record venture capital investment over the past five years and is on pace to topple the 2021 high water mark of $495 million.
However, Alberta has been bypassed on investment in the video game development industry by BC, Ontario and Quebec.
"The digital media and entertainment sector has grown in other provinces, while Alberta has missed out on investment, and activity in the sector has slowed," said Deron Bilous, NDP critic for economic development and innovation. "Alberta has now lost three years to our competitors in a rapidly evolving industry."
Tech giant Infosys opens downtown office with plans to hire 1,000 workers by 2024

Global tech firm Mphasis launches in Calgary with potential for hundreds of jobs

Alberta is losing investment in video game industry, tech sector says

The Canadian video game sector has thrived through pandemic, but has changed
Glubish was not available for comment Tuesday.
Article content
Despite the lack of a tax credit, game developers have been busy in Calgary. The CGDA has gone from 15 members when it started six years ago to more than 1,100.
"Alberta has the beginnings of a very strong wildlife ecosystem that we just need to get those tax credits coming in," Lohaus said. "It will not only help the big studios, but also some of the smaller independent studios that are growing from the bottom up."
The mandate letter also includes the prioritization of the Alberta Broadband Strategy and the Alberta Technology and Innovation Strategy which advance the province's technology sector.
Alberta's technology sector has largely managed to weather some of the slowdown experienced by other provinces. On Tuesday, Calgary-based Attabotics announced it had secured $96 million in a Series C-1 fundraising round.
Article content
Calgary has also attracted a number of global companies to downtown, including Irish financial technology firm Global Shares, which set up its Canadian headquarters in the city last month, as have Infosys, MPhasis and Sidetrade since the start of the summer.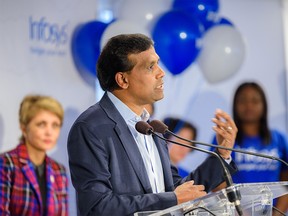 The University of Calgary and Avatar also officially opened the Energy Transition Center in the Ampersand Tower to help streamline the development of green technology for the transition to cleaner energy.
Meanwhile, the IoT North Conference launched its two-day event in Calgary this week. Taking place Tuesday and Wednesday at the BMO Convention Center, the conference brought together 30 technology companies for a trade show, a full lineup of speakers and 1,000 registered attendees.
Article content
Jennie Price, marketing and communications manager for Connect Partnership Group, which organized the conference, said there has been a 22 percent growth in tech talent and total tech jobs over the past five years in Calgary — an increase of 7,400 tech jobs in the city between 2017 and 2021 to 40,600.
To keep the momentum going, Price said there needs to be more opportunities to meet as an industry and have these discussions while focusing on educating the next generation.
"Planting that seed really early so that it's something that's ingrained, and that you grow into as you develop and learn and grow as a professional in your roles," Price said.
jaldrich@postmedia.com
Twitter: @JoshAldrich03