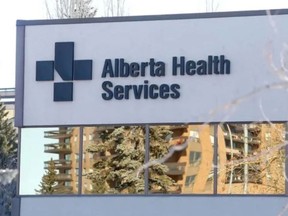 Article content
Health authorities are investigating the origin of a norovirus outbreak that hit a company Christmas party held at a Calgary hotel.
Article content
On Nov. 25, "A large number of gastrointestinal illnesses associated with a social gathering" were detected at the Carriage House Hotel and Conference Centre, Alberta Health Services said in a statement.
Article content
"AHS began the investigation on November 28. Stool samples taken by some of those who attended the function revealed the presence of norovirus."
A figure for the number of people affected was not provided by AHS, but witnesses who reported the incident to the consumer safety website Iwaspoisoned.com said 60 to 100 people became ill.
Officials say they are working "to determine the possible source of the outbreak," adding that there is no risk to the public other than those attending the event.
"There have been no other complaints of foodborne illness associated with the Carriage House during the recent period of concern," AHS said.
Article content
Some of those who attended the party said there was a buffet dinner at the function.
"I'm missing out on income because I can't work," one person told Iwaspoisoned.com.
The hotel's general manager confirmed that an investigation was underway, but denied that there was an outbreak or that any illness was the result of the food service.
"There was nothing from the hotel's side that anything . . . nothing came of the investigation (that illness originated) from our events or catering team," said Lino Savino.
"We are currently operating to AHS standards and we have a very busy Christmas season."
Norovirus is highly contagious and can be spread in food or by contacting contaminated surfaces and then touching the mouth, AHS said.
Article content
It can also be spread through contact with an infected person, they add.
Public health notice warns of norovirus outbreak linked to BC oysters

Norovirus outbreak linked to raw BC oysters linked to 91 illnesses in US

AHS may redeploy staff to strained Alberta Children's Hospital; trailer set up outside ER

Premier Smith signals rapid changes to the management of Alberta's health system

How a bad RSV season turned into a crisis at Canada's children's hospitals
Symptoms include headache, fever, stomach cramps, nausea, vomiting and diarrhea.
AHS advises the public not to attend gatherings if they feel ill and, if so, not to prepare food for others.
"Wash your hands thoroughly and regularly with soap and warm water after coughing, sneezing, using tissues or the washroom, and before eating or preparing food," AHS said.
The outbreak comes as Alberta, along with other provinces, grapples with an increase in flu, RSV and COVID-19 that has been felt worst at children's hospitals.
BKaufmann@postmedia.com
Twitter: @BillKaufmannjrn