There are 800 Calgary families on the list this year, representing the most people Closer to Home has ever tried to serve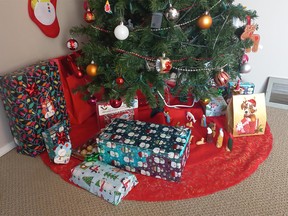 Article content
With the holiday season fast approaching, Calgary's Closer to Home Community Services is making an anxious call for donations to their biggest annual fundraiser, the Adopt-a-Family program, as need reaches the highest levels they've ever seen.
Article content
Since 2020, the organization has seen a nearly 80 percent jump in the number of people requesting help through Adopt-a-Family. This year they saw a 40 percent increase in families registered over last year.
Article content
There are 800 Calgary families on the list this year, representing the most people Closer to Home has ever tried to serve in the 11 years since they started the Christmas fundraiser. Of those 800 families, 630 are registered and the rest are on the waiting list. To date, only 230 have been adopted through much-needed donations that will help them access supplies, groceries and gifts for their families this Christmas.
Karen Olivier, Closer to Home's CEO, said it's shocking to see year-on-year how many more people need the organization's services, especially during the holiday season.
Article content
"I think what's driving a lot of the need is inflation, job losses, pandemic recovery… We're already talking about vulnerable families where in many cases there's just a single parent with a lot of kids who are already on some benefit programs, but it's certainly does not cover every cost," she said.
"It's really desperate. There is a level of desperation that we have never heard before and we just really hope that even though Calgarians themselves are experiencing less dollar strength due to inflation, they will still remember that there are people worse off and many of them are children ."
After $2.4 billion announcement, critics worry too many Albertans not eligible for $600 inflation relief

Alberta commits $20 million to food banks, agencies struggling with inflation

Alberta government wants to expand electricity rebate to more customers
The charity used to allow donors to choose toys for children in families in need, but since the pandemic, providing parents with gift cards for Walmart or Superstore has become a more efficient and empowering way to help.
Article content
"The impact we can make in this way is so much greater and the feedback from the families is so strong about how it makes them feel like real parents… As they are adopted and that it is as the community tells them, we believe in you as a parent, we are not here to solve your holiday problem, we are here to support you and be the best mother and father for your children," said Olivier.
Donations made before Dec. 15 through the Adopt-a-Family webpage will ensure families receive their gift cards before Christmas, but Olivier said they will keep the link to donate open after that date to help whoever they can. when they can.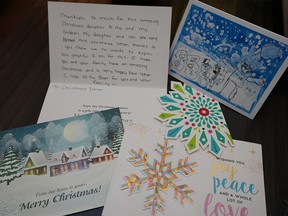 ocondon@postmedia.com