Article content
As the city works to update its council's ethics ordinance, at least one council member is asking for more time to review what's being proposed before discussing the changes.
Article content
Ethics adviser Emily Laidlaw presented the proposed changes to the council's executive committee on Wednesday. They will go before the full council for final approval in the new year.
Article content
Laidlaw and Integrity Commissioner Ellen-Anne O'Donnell revamped the bylaw, as review is required every four years. Most of their work involved clarifying language, but they also made some changes.
"Our goal is to update it to reflect the current state of the law, best practices and procedures, and to take into account the knowledge and experience gained in the past four years since the ordinance was passed," said Laidlaw.
Power to investigate without complaint
One of the biggest proposed changes would enable the integrity commissioner to undertake investigations without a complaint if there is evidence to suggest that the ethics code has been breached.
Article content
That process came to light in November when it was revealed Coun. Sean Chu took down the ethics office behind closed doors after taking photos of the mayor's license plate in a private parking lot and distributing them to at least one member of the public.
Because the integrity and ethics office used an informal process, no formal report was made to the board on how the case was handled.
Laidlaw said they do not want to change the content of that process, but rather want to make it clear that the way is available if all parties involved are open to it.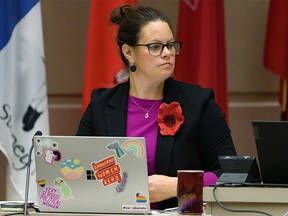 Informal review process is currently not counted
Shovel. Kourtney Penner wanted to know if the informal decisions were summarized in any way, and learned that they were not. Laidlaw said a score could be added to the office's annual report to council.
Penner asked that debate on the changes be postponed until a January meeting to give the board more time to talk with the ethics and integrity office about questions and concerns. She said it is important for the public to know how many cases the office handles, even if it happens informally.
"I think it's important to have a conversation about that number, and so having something more formalized gives consistency year after year," Penner said.
brthomas@postmedia.com
Twitter: @brodie_thomas